began in 2014
through an affiliation with Ramapo College of New Jersey. During the five years of our collaboration, we proudly developed and delivered a wide array of programs, seminars, retreats and workshops for students, faculty, staff and the general public in the field of mindfulness.
An overwhelming interest in our work from academics and professionals across the country prompted us to develop new programs and expand our reach by leaving Ramapo College and establishing The Krame Center for Mindful Living in Ramsey, New Jersey. We have deepened our offerings to become the preeminent center in the Northeast for human flourishing and optimal wellbeing. Our extensive selection of evidence-based programs are rooted in Mindfulness, Self-Compassion, Positive Psychology and other contemplative approaches.
We offer meditation, seminars, retreats, professional teacher trainings and the highly acclaimed 8-week Mindfulness-Based Stress Reduction (MBSR) and Mindful Self-Compassion (MSC) programs. Newer additions include our two custom-designed programs: the U-Thrive Education curriculum for college students and the Mindful Awareness Practices (MAPs) for K-12 Educators. Contact us to discuss how programs can be customized to better serve a wide range of specialized populations.
Our mission at the Krame Center for Mindful Living is to enhance the mental well-being and resilience of individuals, organizations and society through various mindfulness programs and other contemplative learning practices.
Our vision is to effectuate meaningful change through evidence-based programming developed by leading academics and practitioners from around the world.
〜 K-12 Educators
〜 College Students
〜 Teens
〜 Seniors
〜 Mental Health Care Professionals
〜 Medical Professionals
〜 First Responders
〜 Athletes
〜 Business Organizations
〜 General Community
〜 MSC Professional Teacher Training
MINDFULNESS
"Mindfulness is the awareness that arises from paying attention in a particular way; on purpose, in the present moment and non-judgmentally."
Our attention is quite possibly our most valuable commodity and our ability to direct our attention into the present moment can be an effective tool in reducing the stress that can arise from a continually wandering mind. If left to its own devices our mind can be swept away in a sea of mental noise, rumination and worry. A cluttered mind generates turmoil leading to a whole host of problems including anxiety, panic, depression and even physical disease.
Mindfulness is a purposeful way of focusing attention in the present moment to cultivate an awareness of our moment-to-moment experience. By using specific tools to train the mind we are able to develop an awareness of sensations in the body, thoughts as they arise, and the emotions that accompany them. This facilitates an increased ability to respond thoughtfully to daily situations, promoting a more balanced approach to life rather than automatically and habitually reacting in an unhealthy way.
Published research has shown that mindfulness training can be an important adjunct to the conventional medical treatment of many disorders, as well as being a powerful way of reducing stress and pain. Physicians often refer their patients to the MBSR course with conditions including asthma, chronic pain, GI problems, high blood pressure, anxiety, panic attacks, sleep disorders, stress and heart disease.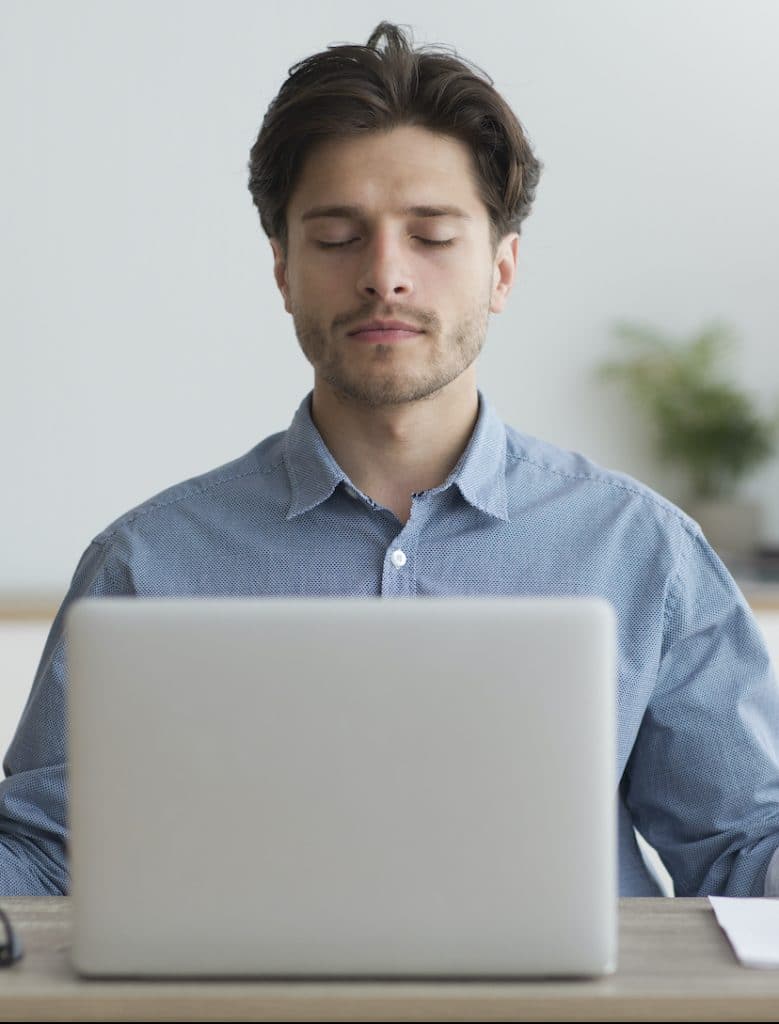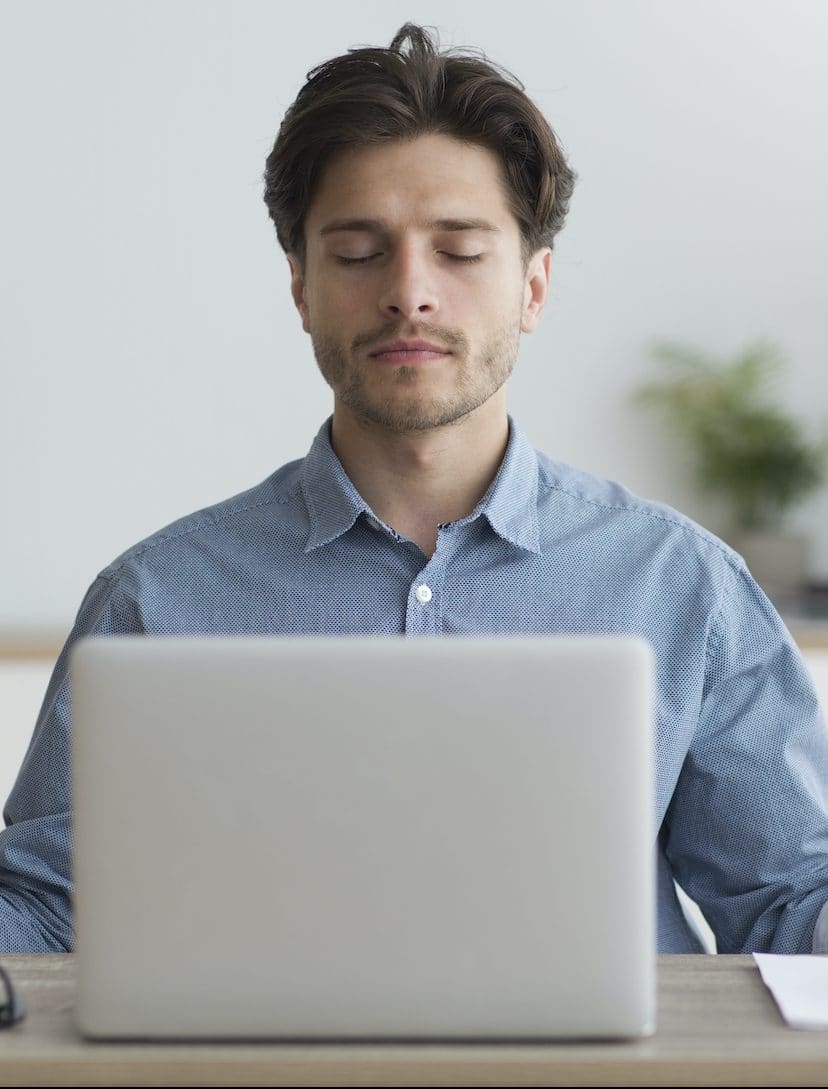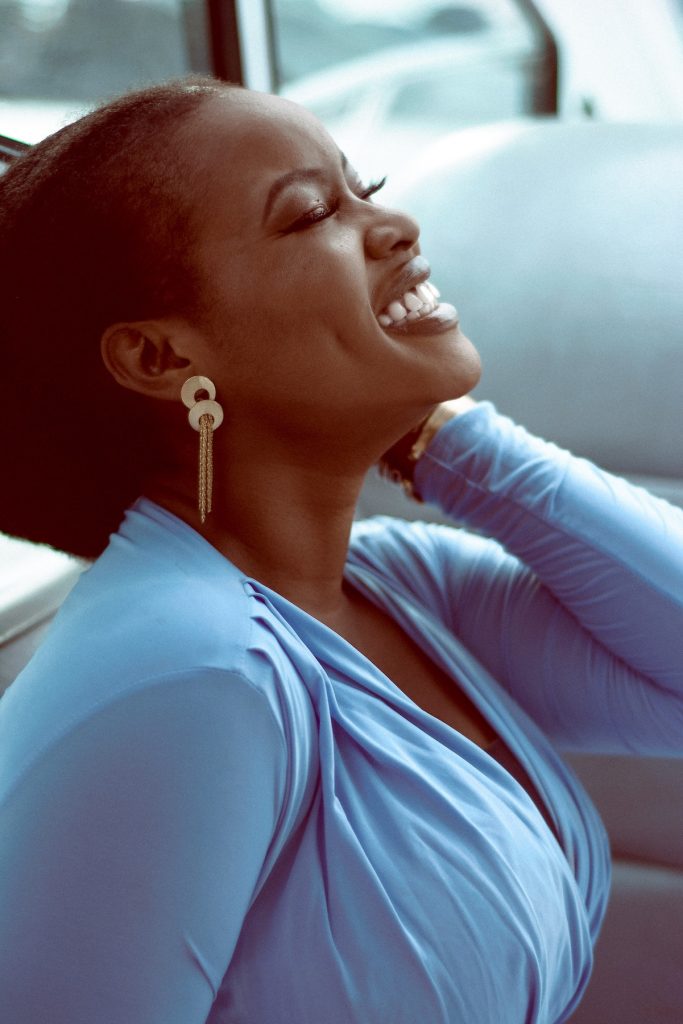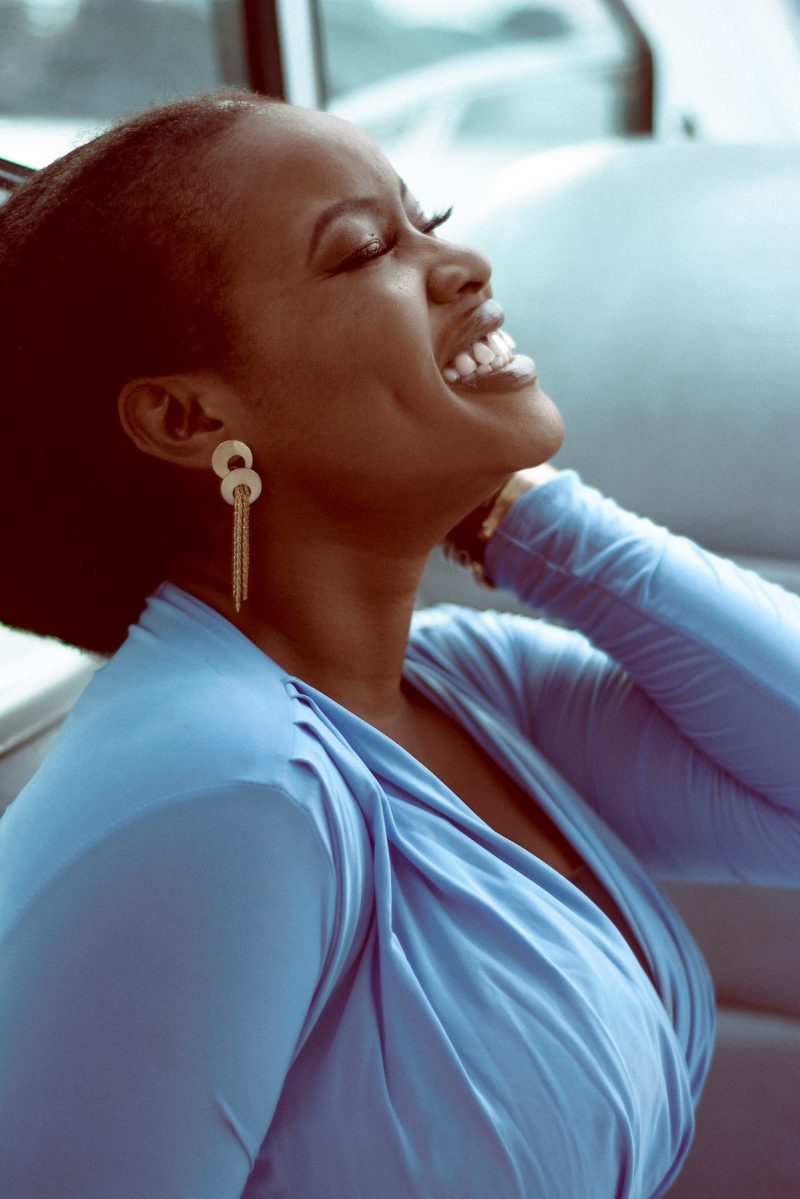 SELF-COMPASSION
Having compassion for oneself is really no different than having compassion for others. Think about what the experience of compassion feels like. First, to have compassion for others you must notice that they are suffering. If you ignore that homeless person on the street, you can't feel compassion for how difficult his or her life may be. Second, compassion involves feeling moved by others' suffering so that your heart responds to their pain (the word compassion literally means to "suffer with"). When this occurs, you feel warmth, caring, and the desire to help the suffering person in some way. Having compassion also means that you offer understanding and kindness to others when they fail or make mistakes, rather than judging them harshly. Finally, when you feel compassion for another (rather than mere pity), it means that you realize that suffering, failure, and imperfection are all part of the shared human experience. The notion that the other person is "Just like me…" fosters the idea that we are all the same and that more unites us than divides us.
Self-compassion involves responding in the same supportive and understanding way you would with a good friend when you have a difficult time, fail, or notice something you don't like about yourself. Instead of just ignoring your pain with a "stiff upper lip" mentality, you stop to tell yourself "This is really difficult right now… How can I comfort and care for myself in this moment? Instead of mercilessly judging and criticizing yourself for various inadequacies or shortcomings, self-compassion means you are kind and understanding when confronted with personal failings – after all, who ever said you were supposed to be perfect? You may try to change in ways that allow you to be healthier and happier, but this is done because you care about yourself, not because you are worthless or unacceptable as you are. Perhaps most importantly, having compassion for yourself means that you honor and accept your humanness. Things will not always go the way you want them to. You will encounter frustrations, losses will occur, you will make mistakes, bump up against your limitations, and fall short of your ideals. This is the human condition, a reality shared by all of us. The more you open your heart to this reality instead of constantly fighting against it, the more you will be able to feel compassion for yourself and all your fellow humans in the experience of life.
POSITIVE PSYCHOLOGY
A completely new approach has emerged in psychology and for the first time we have a new science of "life satisfaction" that focuses on flourishing and wellbeing rather than the pathology of mental health. By taking a step back to gain a broader perspective of our lives and assessing what works as the building blocks for change, a monumental shift occurred in how we came to view our ability to flourish. Evaluating the competencies, while still acknowledging areas in our life that need improvement, then paves the way for a more holistic approach to optimal living and mental wellbeing. Positive Psychology is the real-life application of revolutionary research findings on human flourishing and optimal functioning that can help people lead an engaged, meaningful and fulfilling life.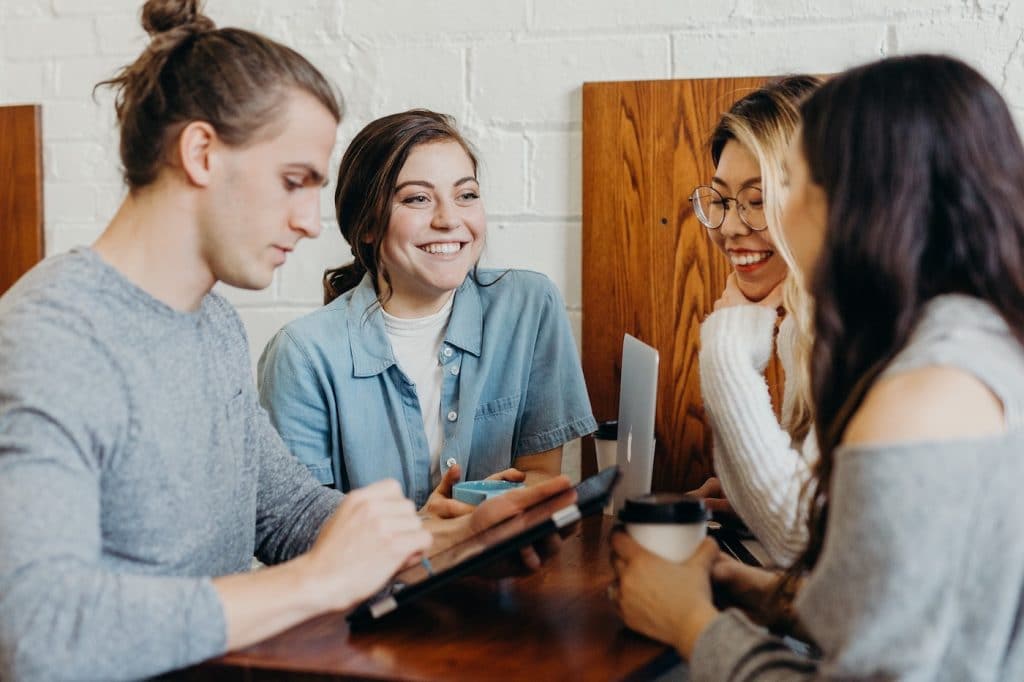 (click photo to read team member bio)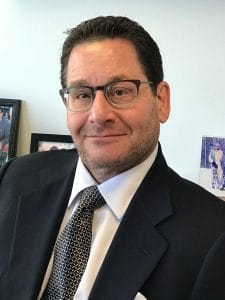 Bill Krame
CO-FOUNDER & CEO
Bill Krame
A successful Real Estate Developer and entrepreneur since 1982, Bill has dedicated a significant amount of time and effort into helping improve the lives of others through his philanthropy and mentoring. 
Having discovered the benefits of meditation and mindfulness during a particularly difficult time some 20+ years ago, Bill is on a mission to help ameliorate suffering and increase compassion by extolling the virtues of contemplative practices and meditation to as many people as possible. 
Much of this effort is focused in the fields of Education (from both the student and teacher perspective) and in support of scholarly research involving Mindfulness, Self-Compassion and Positive Psychology, so as to better understand how these modalities can be used to enhance human potential.
Bill is a hands-on manager who is intimately involved with all aspects of the Krame Center for Mindful Living; especially, strategic planning and cultivation of meaningful partnerships with like-minded individuals and organizations. Through professionalism and adherence to the highest standards, Bill's goal is to effectuate positive change in the world, one person at a time. To Bill, the Krame Center for Mindful Living is not just another project, it's a mission.
When not working, Bill enjoys dogsledding, hang gliding, bird watching and wrestling alligators.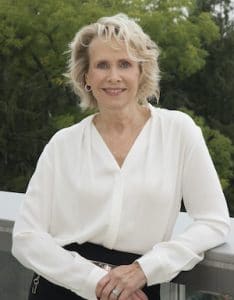 Catherine Krame
CO-FOUNDER & PRESIDENT
Catherine Krame
Catherine is a qualified Mindfulness Based Stress Reduction (MBSR) teacher having completed her training at the Center for Mindfulness at the University of Massachusetts Medical School. She has been a meditation practitioner for more than 20 years, is certified in Positive Psychology, and is the published author of Living in Flow: The Key to Unlocking Your Greatest Potential.
Catherine and her husband co-founded the Krame Center for Contemplative Studies and Mindful Living at Ramapo College where they both served on various leadership boards and were involved in all aspects of the growth and development of the center. In order to expand and operate independently they left the college to establish The Krame Center for Mindful Living in Ramsey, New Jersey, where Catherine currently serves as President. 
Catherine also lectures on the benefits of mindfulness in business, educational settings and the community at large on behalf of the Krame Center, where she leads workshops and teaches the 8-Week Mindfulness-Based Stress Reduction course.
She enjoys hiking, spending time in Arizona, and spending time with her husband and two daughters.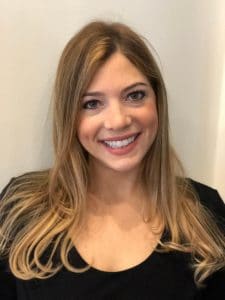 Sarah Gouveia
VICE PRESIDENT
Sarah Gouveia
Sarah Gouveia earned her Master's in Counseling Psychology and soon became interested in Spirituality and Mind-Body practices. She is a qualified Mindfulness Based Stress Reduction teacher as well as a registered yoga instructor (200hr). 
Sarah lectures on the benefits of mindfulness to many diverse populations, teaches a variety of meditation series, and leads workshops centered on mindfulness practices to the community at large. She is also involved as a co-designer of a variety of mindfulness-based educational programs and has joined the Krame Center team as Vice President.
Passionate about her own personal practice, and to grow as a teacher, she is currently embarking on the Mindful Self-Compassion (MSC) teacher training path and plans to teach the highly acclaimed, evidence-based MSC programs.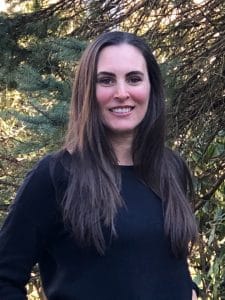 Vanessa Jones-Black
DIRECTOR OF MARKETING
Vanessa Jones-Black
Vanessa holds a BA in English, Cum Laude from the University of Connecticut and joined The Krame Center for Mindful Living as Director of Marketing to help grow our awareness and positive impact on others. With over 15 years as an integrated marketing professional, Vanessa brings a wealth of experience developing results-driven omni-channel campaigns for iconic brands. Outside of creating meaningful marketing, a few of Vanessa's favorite things are spending time with family, volunteering, gardening, skiing, playing Scrabble, and going for long walks with her precocious French Bulldog, Bijou.
trustees & advisory board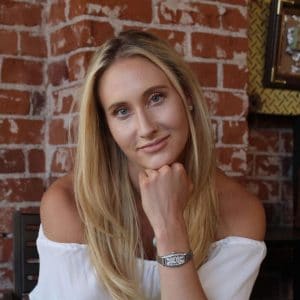 Simone Figueroa
TRUSTEE & VICE PRESIDENT
Simone Figueroa
Simone is Co-Founder and President of U-Thrive Educational Services. She graduated Cum Laude from the University of Florida with a Bachelors degree in Finance and concentration in Spirituality and Health, and graduated top of her class from Columbia University with a Masters degree in Clinical Psychology in Education with an emphasis on Mind-Body Medicine. During her studies at Columbia University, she took a year long practicum in Positive Psychology and became fascinated with and quickly saw a need for Positive Education, which led to the start of U-Thrive Educational Services. Simone's professional journey began at Canyon Ranch, a premier Health & Wellness Resort in Tucson, AZ where she held various positions ranging from Operations Manager of Health, Healing & Spiritual Wellness to Director of Guest Experience. After a wonderful four years, she  founded Conscious Living & Lifestyle, a coaching practice to support individuals in achieving physical, mental, emotional, and spiritual health. Simone lives in Tucson, Arizona with her husband, Isaac, and dog, Diesel, and has a passion for traveling, being active, hiking, and spending quality time with family and friends.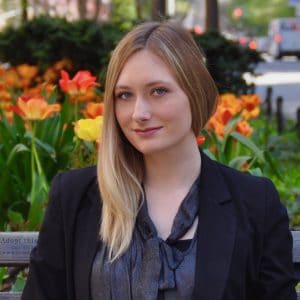 Kailen Krame
TRUSTEE & VICE PRESIDENT
Kailen Krame
Kailen Krame is Co-Founder and President of Mindful Awareness Practices, LLC and is passionate about spreading the transformative practice of mindfulness within professional industries and beyond. She is a lecturer and published author of "Put It In Perspective: A Teen's Guide to Sanity" (AuthorHouse, 2014), a book offering mindfulness and stress-management tools for teenagers and young-adults. Kailen graduated Cum Laude with a B.A. in Psychology from the University of Florida in under three years, and received her M.A. in Clinical Psychology with a Concentration in Spirituality and Mind Body Practices from Teachers College, Columbia University. Additionally, she has completed an advanced certificate in Cooperation and Conflict Resolution from the Morton Deutsch International Center for Cooperation and Conflict Resolution at Columbia.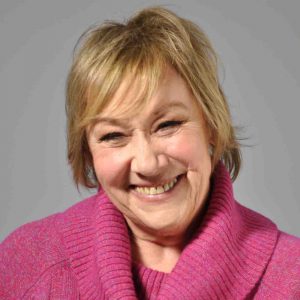 Dr. Patricia Hanratty
ADVISOR
Patricia Hanratty, Ed.D.
Dr. Hanratty has been a strong proponent of health and wellness throughout her professional and personal life.  As a leading educator for four decades she introduced many innovative wellness programs for children that included mindfulness, yoga and healthy eating.  In her personal life she began her journey to find 'peace of heart' with meditation in the '90s using active and passive relaxation techniques on a cassette tape.
An advisor to the Krame Center from it's inception five years ago, she has attended many instructional workshops including the MBSR course, 3 silent retreats and is qualified to teach the .b curriculum.  Next on her agenda is a retreat on Mindful Self Compassion and then attending requisite teacher training components.
Although retired from her professional career, her days are filled with passions…tennis, yoga, traveling, photography,..to mention a few.  Paramount in all of those activities is to be kind and help make the world a better place each day.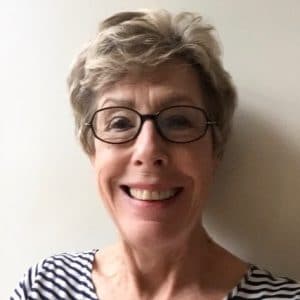 Dr. Catharine Napolitano
ADVISOR
Dr. Catharine Napolitano
Catharine Napolitano is an organization development consultant. As founder and president of Organizational Strategies L.L.C., she and her firm worked with organizations to address all aspects of change management, focusing on organization design, team development, group problem solving, strategic planning, business process redesign, and customized training.
Having a strong commitment to her community, she has served on the Board of West Bergen Mental Health and founded Friends of Hackensack UMC, an organization she volunteers for that is focused on building a bridge to the region it serves. Cathy is also a member of the committee forming the Center for Healthy Brain and Dementia at Hackensack University Medical Center to bring together researchers, clinical practitioners, neurological specialists and community members to address brain health across the lifespan.
Cathy has a Ph.D. in Social and Organizational Psychology from the Graduate School of Arts and Sciences, Columbia University, an M.A. in General-Theoretical Psychology from Fairleigh Dickinson University and a B.A. in Education from Newton College of the Sacred Heart.  She has a long-time meditation practice and focuses much energy on making the world a kinder, better place.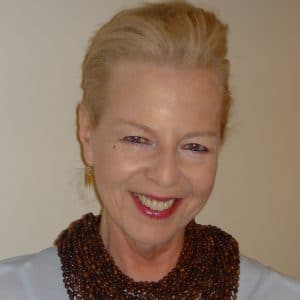 Judith Seinfeld
ADVISOR
Judith Seinfeld
Judith Seinfeld is president of Heritage Management Company, LLC, a real estate investment, development and management company that has been in business for three generations since 1924 and is based in Ridgewood, New Jersey.
Judith received a bachelor's degree from Syracuse University and a master's degree from Columbia University, and attended the Wharton School at the University of Pennsylvania. Throughout her career, she has devoted her time to various organizations and has been honored for her work. At Syracuse, Judith serves on the Board of Trustees and has established several endowments and scholarships for students.
Judith is involved in the preservation of nature and of history, with a particular interest in the history of the American Indian. She is dedicated to economic sustainability, education for all, harmony and grace to reconnect people with kindness, an emphasis on compassion and community involvement while fostering global solidarity, and promoting social ethics with a reverence for the earth in which we live.
Judith is mother to two sons, Jeffrey who lives in New York, and Steven who lives in New Jersey with his wife, Sheila, and their daughter, Serena.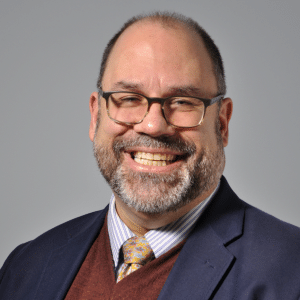 Michael Tozzoli
ADVISOR
Michael Tozzoli, MSW, LCSW
Michael Tozzoli is the Chief Executive Officer of West Bergen Mental Healthcare.  West Bergen is a progressive community mental health center with a wide ranging portfolio of programs and services.   With more than 250 staff across several locations in Bergen County,  West Bergen has more than twenty programs with a particular emphasis on children and families.     
Michael completed his undergraduate degree at Fordham University and went on to earn his graduate degree and training at Columbia University. 
His professional focus has been a combination of clinical practice as well as leadership and management in the non-profit sector.
He currently sits on the Professional Advisory Council, the New Jersey Association of Mental Health Agencies Public Policy Committee, and is the Vice Chair of the Bergen County LGBTQ+ Advisory Board.      
Michael believes strongly in the importance of Mindfulness, life balance and has a particular interest in the intersection of Mindfulness and clinical practice.