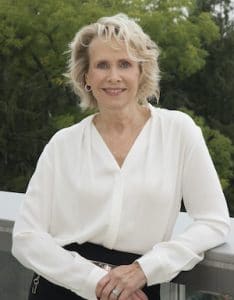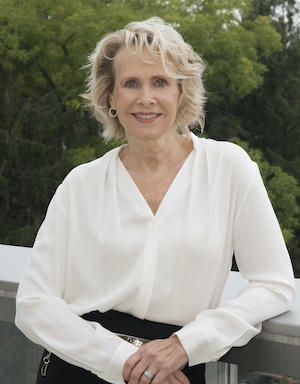 Catherine Krame
BENEFACTOR & PRESIDENT
"The power of Mindfulness is that in each moment we can choose our response, and in that choice is an opportunity to begin again."
~ Catherine Krame
Catherine, along with her husband Bill, founded The Krame Center for Mindful Living, a global non-profit organization in 2019. A lifelong Mindfulness advocate and practitioner, Catherine's goal is to help people become more resilient and live better lives through evidence-based programming.
Prior to establishing the Krame Center for Mindful Living, she co-founded the Krame Center for Contemplative Studies & Mindful Living at Ramapo College in 2014 with her husband Bill where she served on various leadership boards and spearheaded the growth and development of the center. Catherine lectures on the benefits of Mindfulness, Self-Compassion and Positive Psychology and is the author of Living in Flow: The Key to Unlocking Your Greatest Potential.
Catherine leads weekly meditations, workshops, retreats, and teaches the 8-Week Mindfulness-Based Stress Reduction (MBSR) Course as well as the 8-Week Mindful Self-Compassion (MSC) Course.
Catherine enjoys hiking, spending time in Arizona, and cherishes family time with her husband, two daughters, their spouses, and her grandson.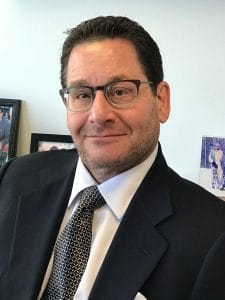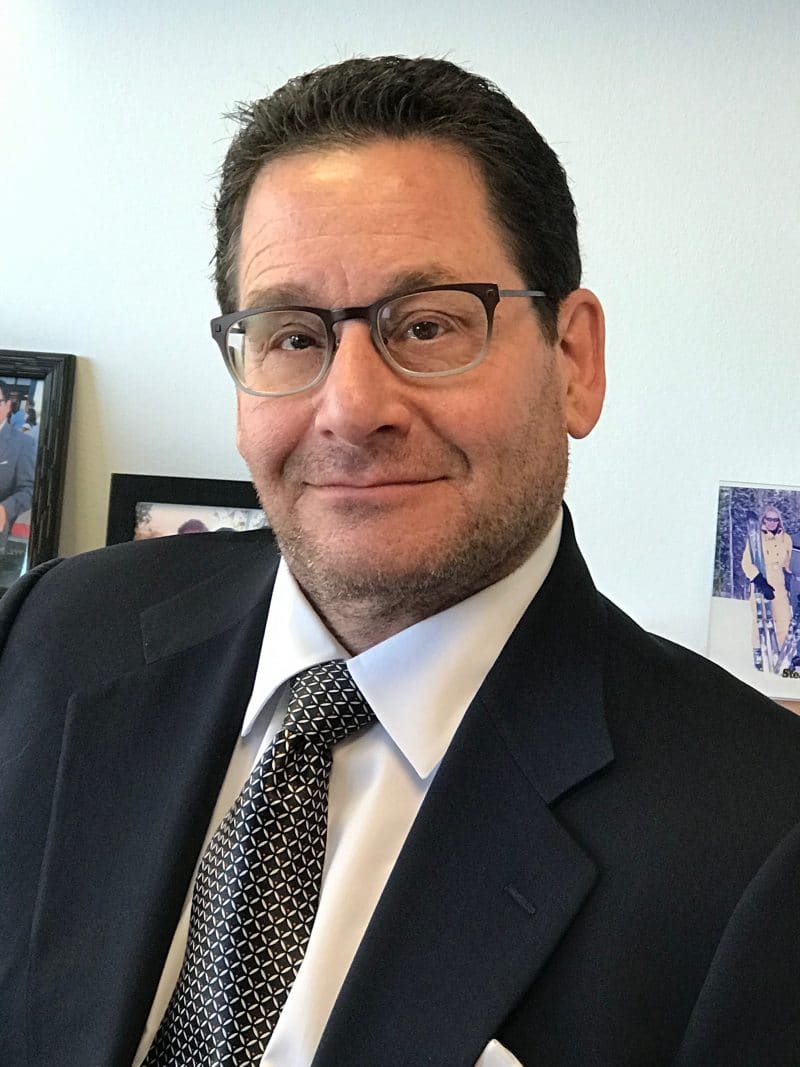 Bill Krame
BENEFACTOR & CEO
"We created The Krame Center for Mindful Living to support a mission that has the power to positively impact the life of each and every one of us,"
~ Bill Krame
Bill has been a successful Real Estate Developer and entrepreneur for over 40 years and has always believed in the importance of giving back and helping others through philanthropy and mentoring.
Having discovered the benefits of meditation and Mindfulness over 20 years ago, Bill has focused on developing research-based programs in the fields of Mindfulness, Self-Compassion and Positive Psychology. It is his mission to help improve mental health and overall well-being by making these programs accessible to as many people as possible across a wide variety of specific populations – from the classroom to the boardroom and beyond.
Bill's goal is to create a kinder, more compassionate world one person at a time. To Bill, the Krame Center for Mindful Living is not just another project, it's a mission.
Bill enjoys a regular meditation practice, finding humor in daily life and not taking himself too seriously.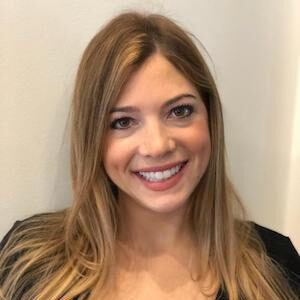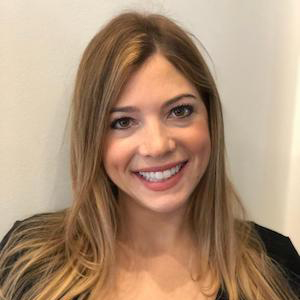 Sarah Gouveia
DIRECTOR OF PROGRAMMING
Prior to becoming Director of Programming at The Krame Center for Mindful Living, Sarah Gouveia earned her Master's in Counseling Psychology and soon became interested in Spirituality and Mind-Body practices.
Sarah lectures on the benefits of Mindfulness to many diverse populations, teaches a variety of meditation series, leads workshops centered on Mindfulness practices to the community at large, and co-designs a variety of Mindfulness-Based educational programs.
Sarah loves walking in nature with her dog Nala, spending time with her husband and visiting family in Cape Cod. When not meditating, Sarah can be found curled up with a good book or dancing to her favorite music.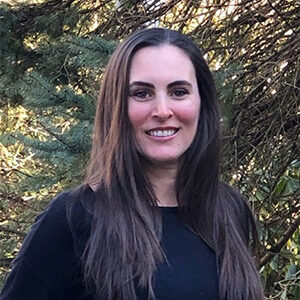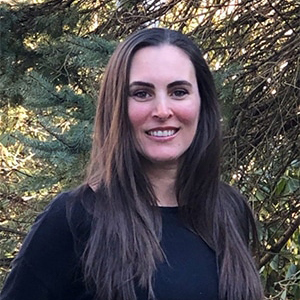 Vanessa Jones-Black
DIRECTOR OF MARKETING
Vanessa holds a BA in English, Cum Laude from the University of Connecticut and joined The Krame Center for Mindful Living as Director of Marketing to help grow our awareness and positive impact on others.
With over 15 years as an integrated marketing professional, Vanessa brings a wealth of experience developing results-driven omni-channel campaigns for iconic brands. She is a Mindfulness practitioner and a graduate of the 8-Week Mindfulness-Based Stress Reduction Program.
Outside of creating meaningful marketing, a few of Vanessa's favorite things are spending time with family, volunteering, gardening, skiing, playing Scrabble, and going for long walks with her precocious French Bulldog, Bijou.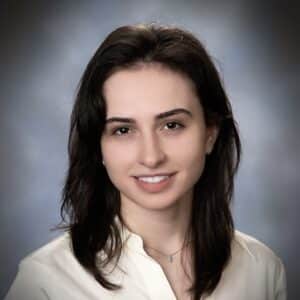 Alexia Mairagas
MARKETING COORDINATOR
Alexia earned her BS in Business Administration with a concentration in Marketing Management, Summa Cum Laude, from William Paterson University.
With prior experience in market research, data analysis, content visualization, and team management, Alexia joined The Krame Center for Mindful Living as Marketing Coordinator. In this role, Alexia promotes upcoming courses, develops newsletters and manages social media.
In her spare time, Alexia enjoys making craft cocktails, going out to eat, and spending time with her family in Greece.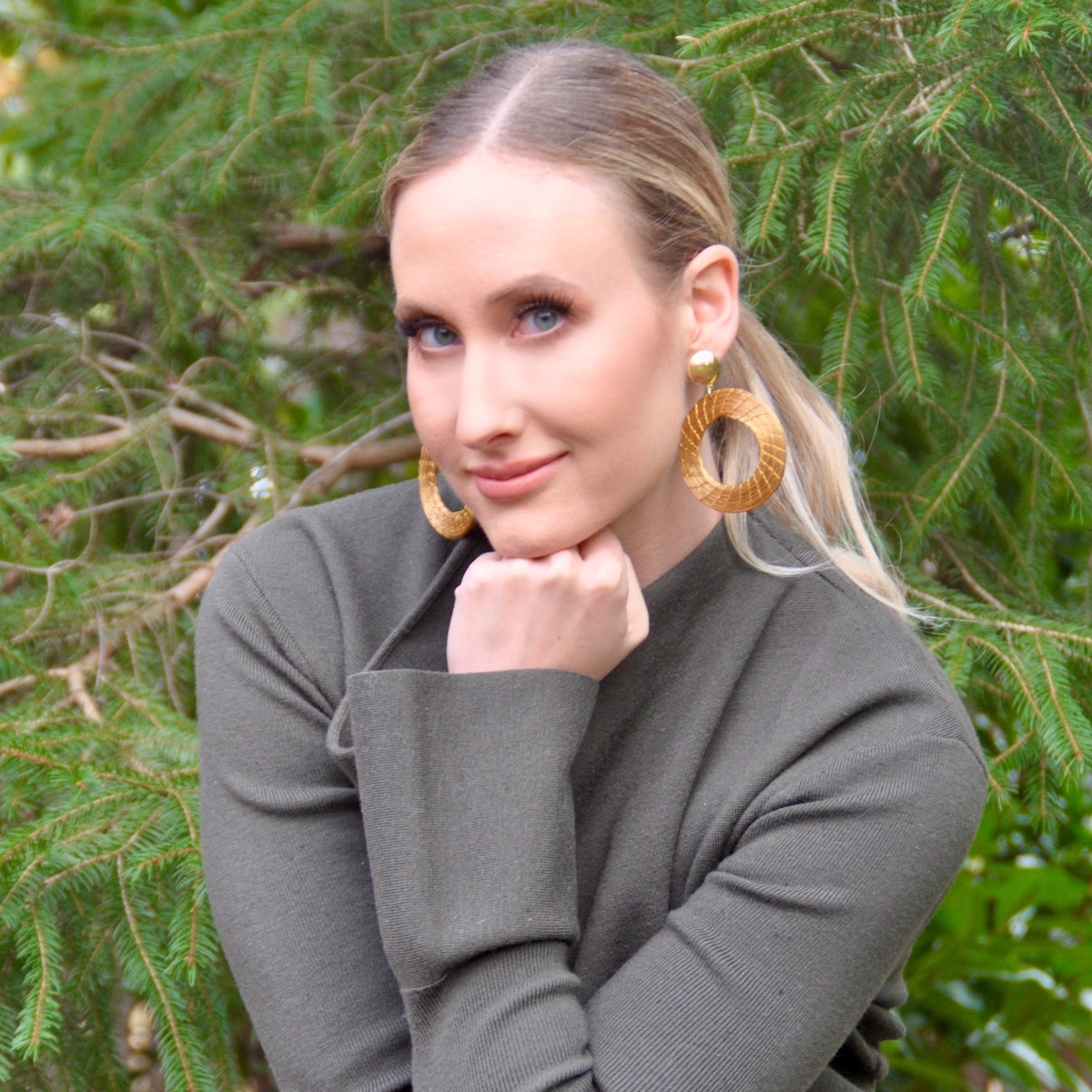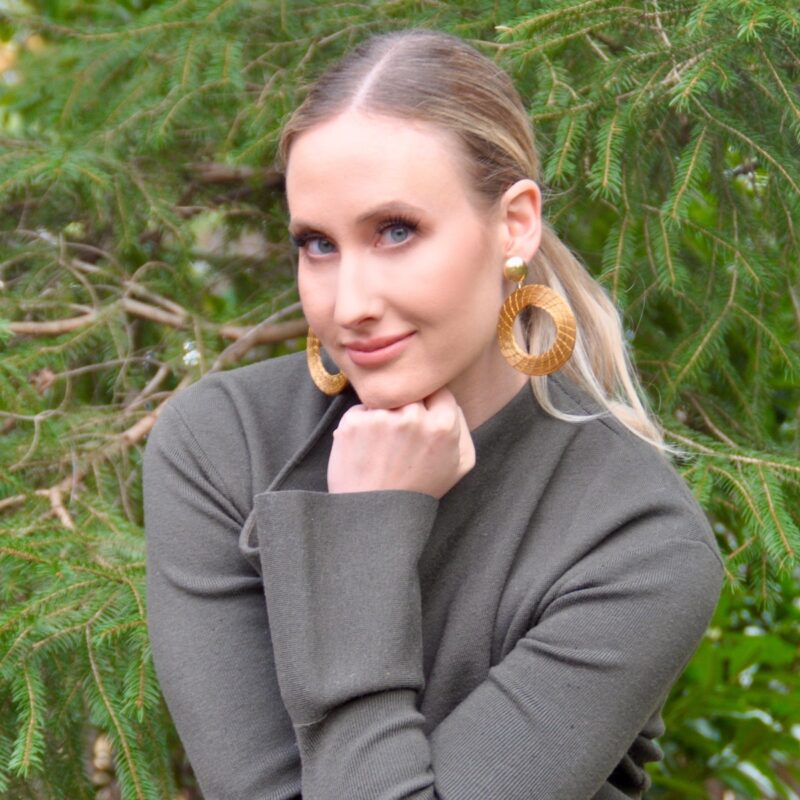 Simone Figueroa
TRUSTEE & ADVISOR
Simone is Co-Founder and President of
U-Thrive Educational Services
. She graduated Cum Laude from the University of Florida with a Bachelors degree in Finance and concentration in Spirituality and Health, and graduated top of her class from Columbia University with a Masters degree in Clinical Psychology in Education with an emphasis on Mind-Body Medicine. During her studies at Columbia University, she took a year-long practicum in Positive Psychology and became fascinated with and quickly saw a need for Positive Education, which led to the start of U-Thrive Educational Services.
Simone's professional journey began at Canyon Ranch, a premier Health & Wellness Resort in Tucson, AZ where she held various positions ranging from Operations Manager of Health, Healing & Spiritual Wellness to Director of Guest Experience. After a wonderful four years, she founded Conscious Living & Lifestyle, a coaching practice to support individuals in achieving physical, mental, emotional, and spiritual health.
Simone lives in Tucson, Arizona with her husband, Isaac, and dog, Diesel, and has a passion for traveling, being active, hiking, and spending quality time with family and friends.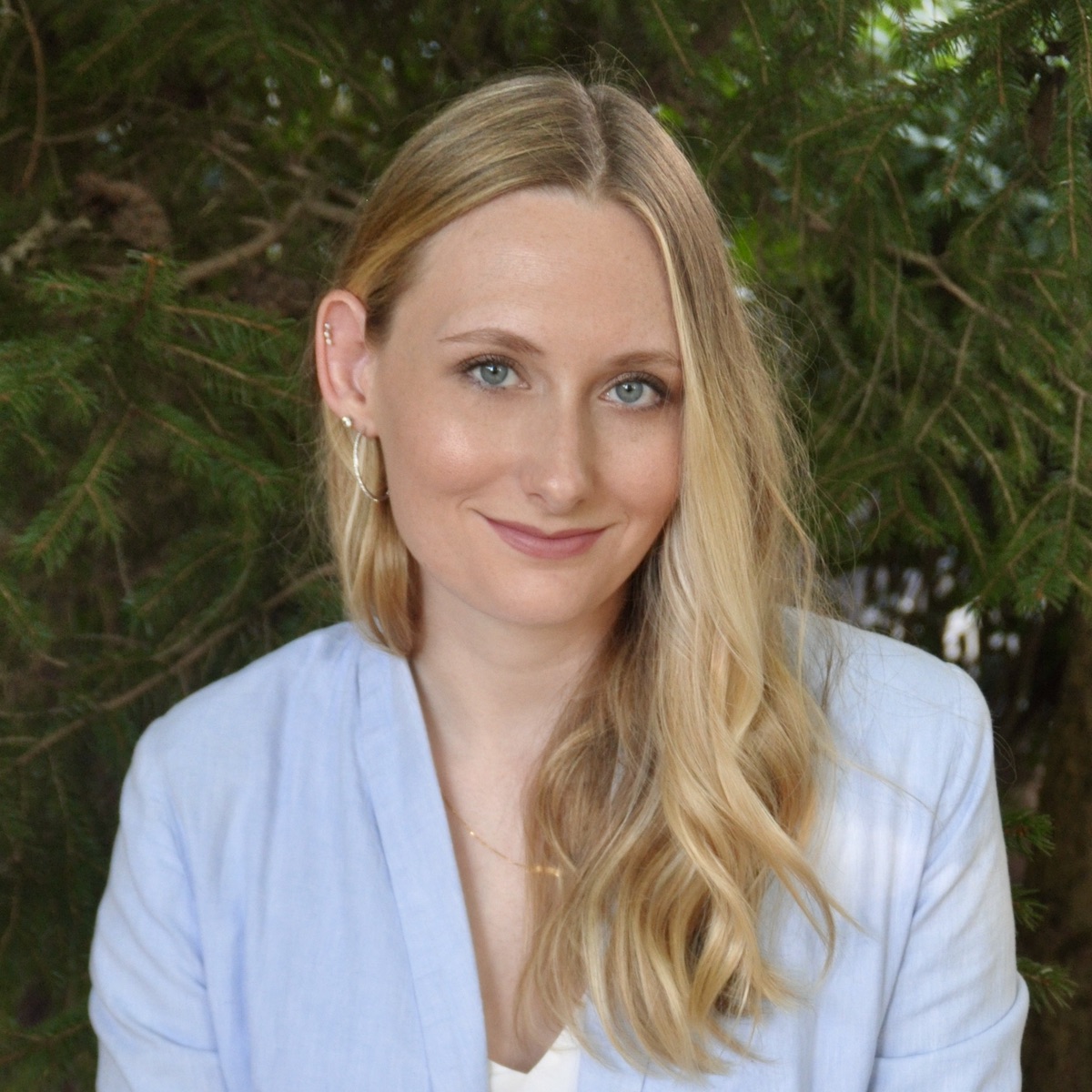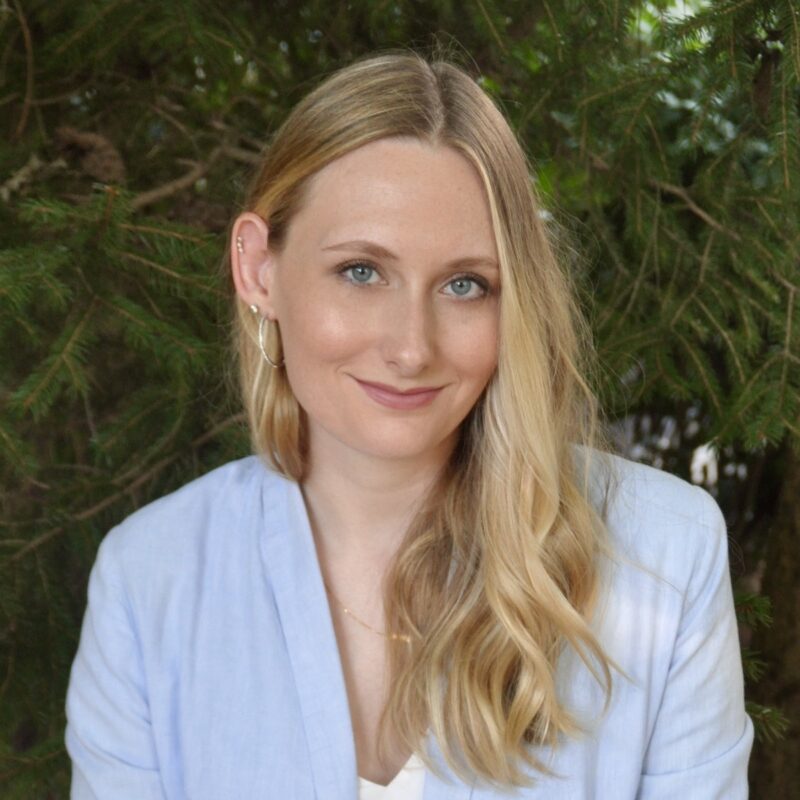 Kailen Guggenheim
TRUSTEE & ADVISOR
Kailen Krame is Co-Founder and President of
Mindful Awareness Practices, LLC
and is passionate about spreading the transformative practice of Mindfulness within professional industries and beyond.
She is a lecturer and published author of Put It In Perspective: A Teen's Guide to Sanity (AuthorHouse, 2014), a book offering Mindfulness and stress-management tools for teenagers and young adults.
Kailen graduated Cum Laude with a B.A. in Psychology from the University of Florida in under three years, and received her M.A. in Clinical Psychology with a Concentration in Spirituality and Mind Body Practices from Teachers College, Columbia University. Additionally, she has completed an advanced certificate in Cooperation and Conflict Resolution from the Morton Deutsch International Center for Cooperation and Conflict Resolution at Columbia.
Key Contributors & Core Instructors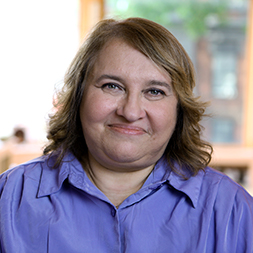 Sharon Salzberg
KEY CONTRIBUTOR
Sharon Salzberg is a meditation pioneer and industry leader, a world-renowned teacher, and New York Times bestselling author. As one of the first to bring meditation and mindfulness into mainstream American culture over 45 years ago, her relatable, demystifying approach has inspired generations of meditation teachers and wellness influencers.
Sharon is co-founder of The Insight Meditation Society in Barre, MA, and the author of eleven books, including the New York Times bestseller, Real Happiness, now in its second edition, her seminal work, Lovingkindness, and her newest book, Real Change: Mindfulness To Heal Ourselves and the World, released in September of 2020 from Flatiron Books. Sharon's secular, modern approach to Buddhist teachings is sought after at schools, conferences, and retreat centers worldwide. Her podcast, The Metta Hour, has amassed over 3 million downloads and features interviews with the top leaders and thinkers of the mindfulness movement and beyond.
Sharon's writing can be found on Medium, On Being, the Maria Shriver blog, and Huffington Post. Learn more at www.sharonsalzberg.com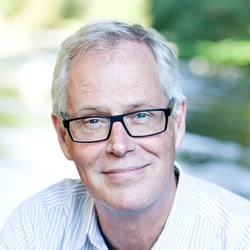 Christopher Germer, Ph.D
KEY CONTRIBUTOR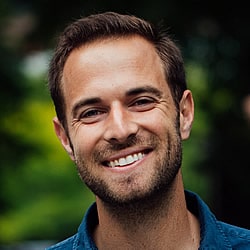 Cory Muscara, MAPP
KEY CONTRIBUTOR
Cory Muscara is an international speaker and teacher on the topics of presence and well-being. He has taught mindfulness-based leadership at Columbia University and currently serves as an instructor of positive psychology at the University of Pennsylvania. In 2012, Cory spent 6 months in silence living as a monk in Burma, and now aims to bring these teachings to people in a practical and usable way. Named by Dr. Oz as one of the nation's leading experts on mindfulness, his meditations have been heard more than 10 million times in over 100 countries. Cory is the host of the top-ranked podcast,
Practicing Human
, host of the mindfulness app and platform,
Mindfulness.com
, and author of the bestselling book,
Stop Missing Your Life: How to Be Deeply Present in an Un-Present World
.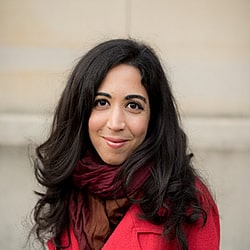 Emily Esfahani Smith, MAPP
KEY CONTRIBUTOR
Emily Esfahani Smith is a writer in Washington DC. Her book,
The Power of Meaning
, was an international bestseller that has been translated into 16 different languages. Smith's
articles and essays
about psychology, culture, and relationships have appeared in the New York Times, Wall Street Journal, The Atlantic, and other publications. She received her master's degree in positive psychology from the University of Pennsylvania and is currently a doctoral student in clinical psychology at Catholic University.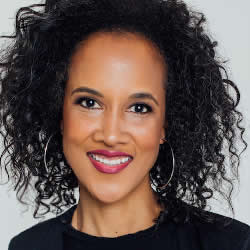 Itzel Hayward, JD
KEY CONTRIBUTOR
Itzel Hayward is a compassionate and fierce advocate for love. After serving as a public policy lawyer for 13 years, Itzel left her legal career and founded
Attuned Living
, a mindfulness and wellness organization that helps individuals heal the sense of separation they feel from others—or even from themselves. Her unique work—based on the teachings of yoga, mindfulness, and compassionate communication—ranges from promoting social justice work within organizations and communities to guiding individuals on their search for personal and professional fulfillment. Today, Itzel holds retreats, classes, trainings, and private one-on-one sessions online, over the phone, and in person with people from all over the world. Her mission is to gently remind you of your individual wholeness and your interconnectedness with others and all of life.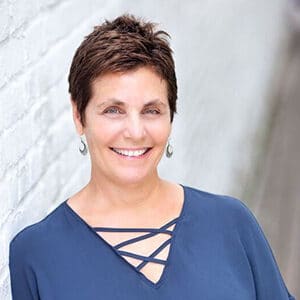 Beth Sandweiss
KEY CONTRIBUTOR
Beth is a key contributor at the Krame Center and teaches MSC and MBSR throughout the tri-state area. Beth has worked in the mental health field for over 25 years. Through her personal Mindfulness practice and clinical work, Beth has come to value the power of Mindfulness to enhance the capacity for joy and to develop greater awareness, wisdom, compassion and resilience in the face of inevitable challenges we all encounter.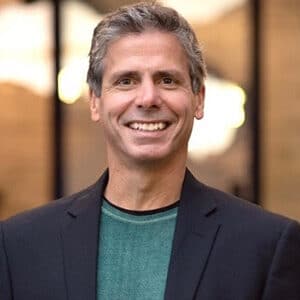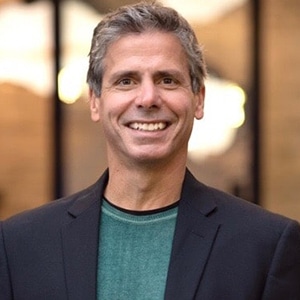 Dr. Ken A. Verni
KEY CONTRIBUTOR & MBSR INSTRUCTOR
Dr. Ken A. Verni is a Clinical Psychologist, Co-Director of the
NJ Center for Mindful Awareness
, and a Certified Mindfulness-Based Stress Reduction (MBSR) teacher. Ken has taught MBSR courses across various venues since 2006. He is a frequent speaker about Mindfulness practice and its benefits and provides professional trainings for numerous agencies and organizations nationally with a major emphasis in the tri-state area. He is also affiliated with Rutgers University as a training and consultation specialist providing trainings throughout the state of NJ on Mindfulness and MBSR for behavioral health care workers. Ken is a senior facilitator at the Krame Center for Mindful Living.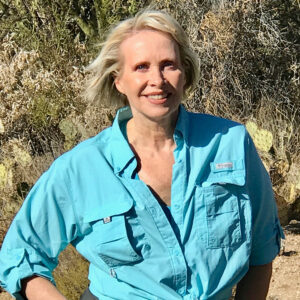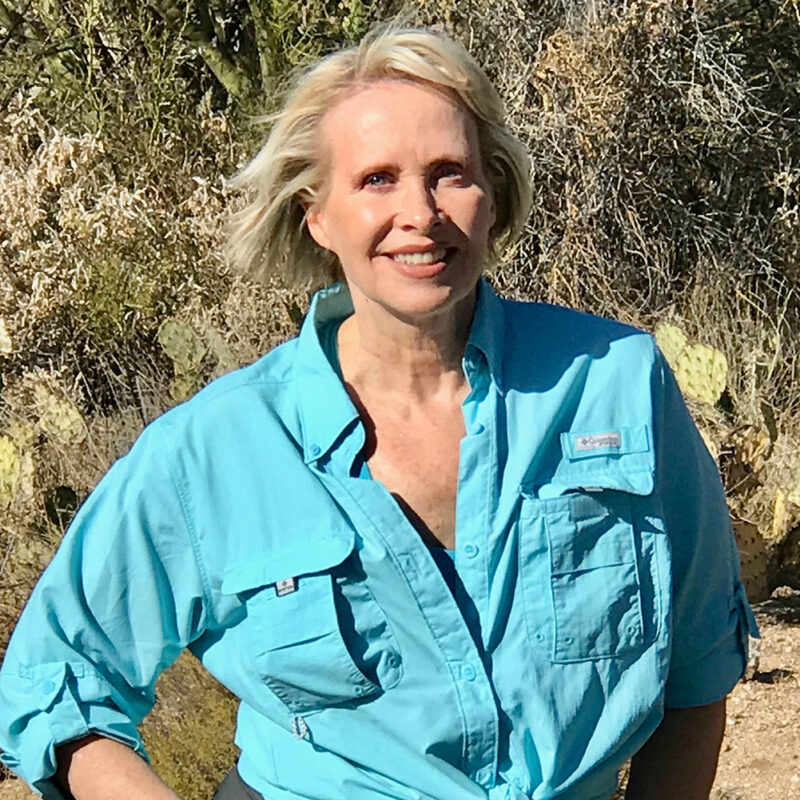 Catherine Krame
MBSR & MSC INSTRUCTOR
In addition to her role as Benefactor & President of The Krame Center for Mindful Living, Catherine is a qualified Mindfulness-Based Stress Reduction teacher, receiving her MBSR-QT letter of completion from the professional training program at the renowned University of Massachusetts Medical School. She also teaches the 8-Week Mindful Self-Compassion course, having been trained in the official curriculum through the
Center for Mindful Self-Compassion
by Dr. Kristen Neff, Dr. Cristopher Germer, and Dr. Steve Hickman. Catherine has over 20 years of experience as a Mindfulness practitioner and holds a certificate in Positive Psychology (CIPP), trained by Dr. Tal Ben Shahar. She is also the published author of
Living in Flow: The Key to Unlocking Your Greatest Potential
.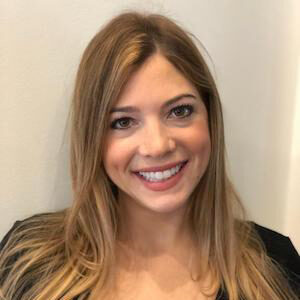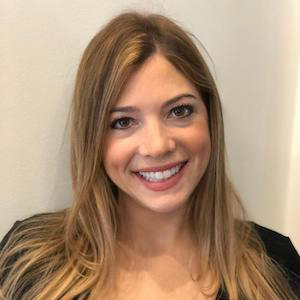 Sarah Gouveia
MBSR & MSC INSTRUCTOR
In addition to her role as Director of Programming, Sarah is a qualified Mindfulness-Based Stress Reduction teacher, receiving her MBSR-QT letter of completion from the professional training program at the renowned University of Massachusetts Medical School. She also teaches the 8-Week Mindful Self-Compassion course, having been trained in the official curriculum through the Center for Mindful Self-Compassion by Dr. Kristen Neff, Dr. Cristopher Germer, and Dr. Steve Hickman. Sarah is a registered yoga instructor through Yoga Alliance, completing her 200-hour teacher training (RYT-200). She has advanced training in special movement yoga for patients with Multiple Sclerosis, Parkinson's Disease, and in Cardiac Recovery.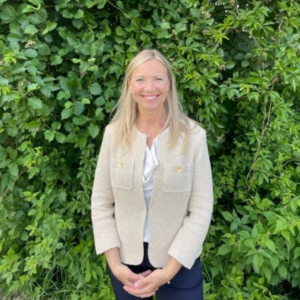 Sandy Sousa
MSC INSTRUCTOR
Sandy Sousa is a Trained Mindful Self-Compassion Teacher through the Center for Mindful Self-Compassion and a Certified Mindfulness-Based Stress Reduction (MBSR) Teacher through Brown University. Sandy studied and trained with Jon Kabat-Zinn at The University of Massachusetts Medical School and completed a two year Intensive Mindfulness and Meditation Teacher Certification Program with Tara Brach and Jack Kornfield. In addition to her personal practice, Sandy is passionate about teaching the benefits of Mindfulness and Self-Compassion to others.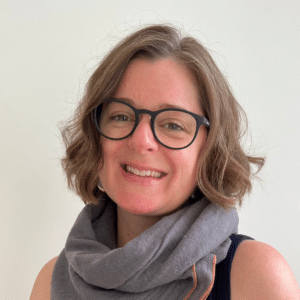 Heather Shaughnessy-Cato
MSC INSTRUCTOR
Heather Shaughnessy-Cato is a Certified Mindful Self-Compassion Teacher, Integrative Health Coach, Yoga and Mindfulness Teacher, and Designing Your Life Facilitator and Coach. She holds a MA in Clinical Mental Health Counseling from UNC Charlotte and integrates trauma-informed approaches into her offerings. Heather previously served as a staff therapist at Vassar College, and in leadership roles in development and fundraising. Heather works with individuals and groups seeking more balance, kindness, empowerment, and ease in their daily lives. She invites each participant to come as they are and to make the practices their own.
Trustees & Advisory Board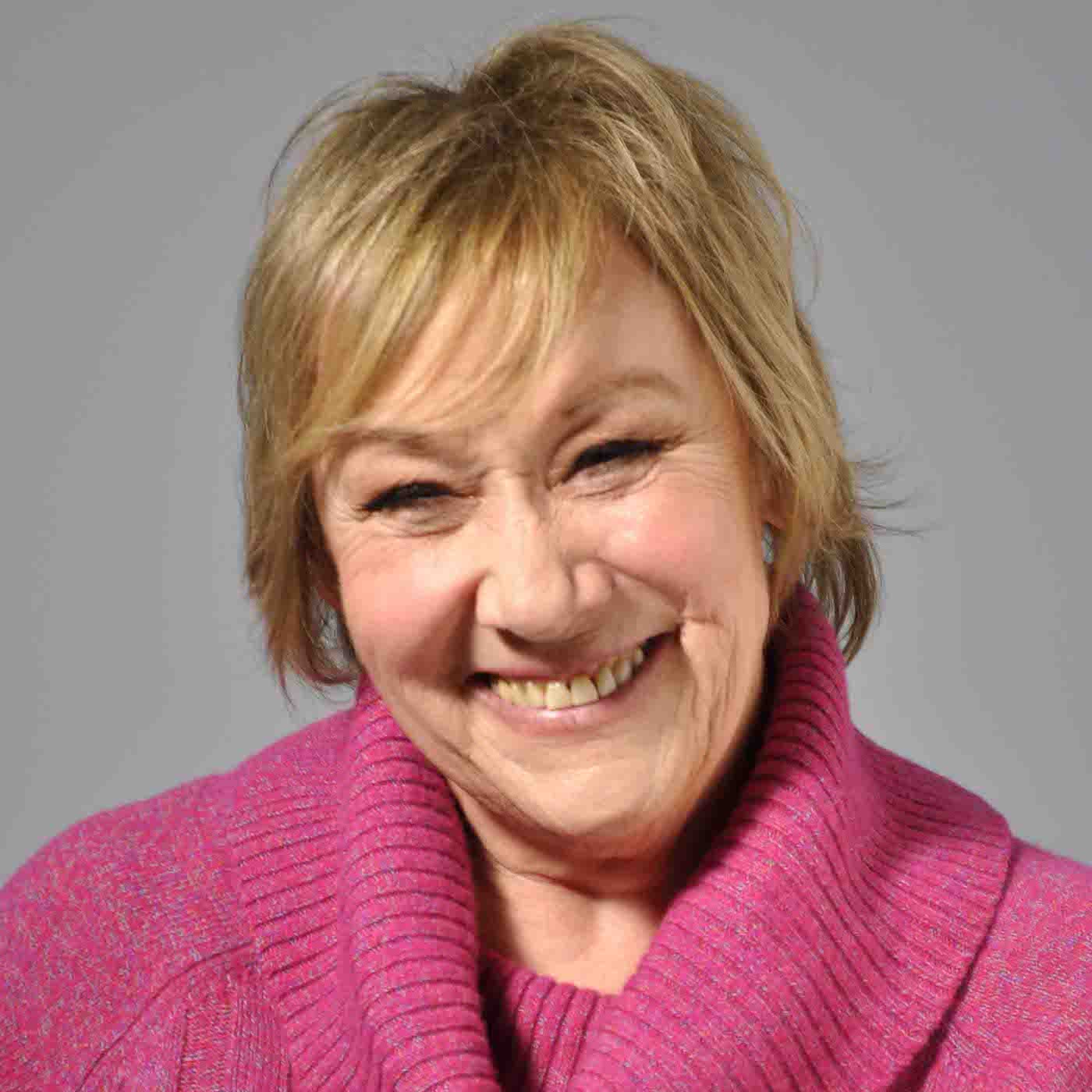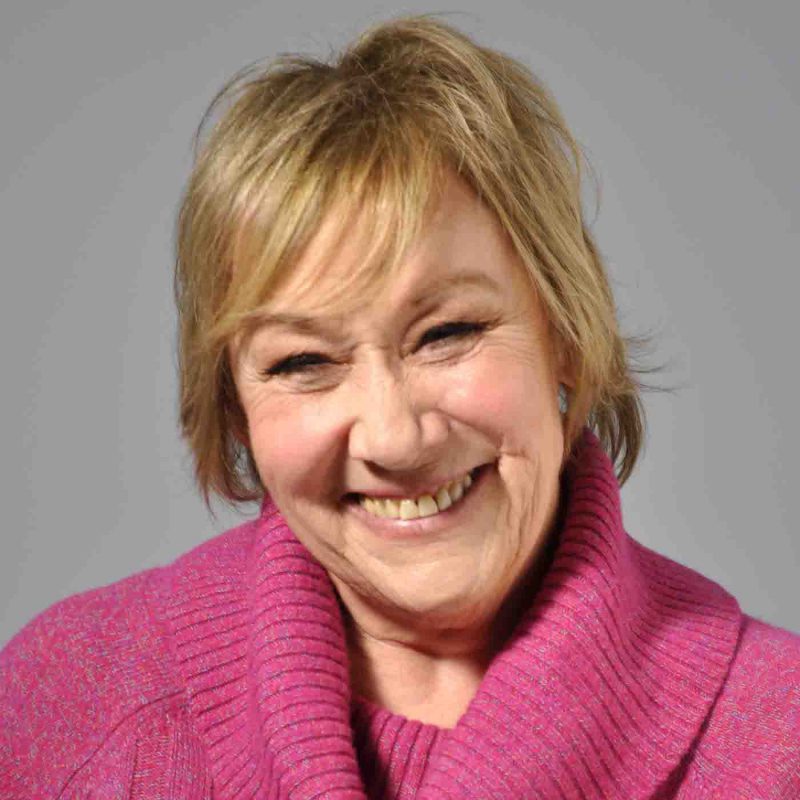 Dr. Patricia Hanratty
ADVISOR
Dr. Hanratty has been a strong proponent of health and wellness throughout her professional and personal life. As a leading educator for four decades she introduced many innovative wellness programs for children that included mindfulness, yoga and healthy eating. In her personal life she began her journey to find 'peace of heart' with meditation in the '90s using active and passive relaxation techniques on a cassette tape.
An advisor to the Krame Center from it's inception five years ago, she has attended many instructional workshops including the MBSR course, 3 silent retreats and is qualified to teach the .b curriculum. Next on her agenda is a retreat on Mindful Self-Compassion and then attending requisite teacher training components.
Although retired from her professional career, her days are filled with passions…tennis, yoga, traveling, photography, to mention a few. Paramount in all of those activities is to be kind and help make the world a better place each day.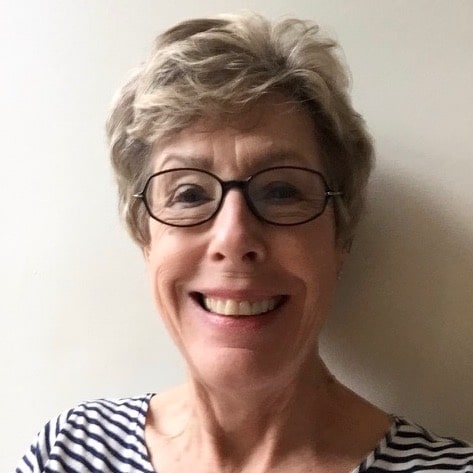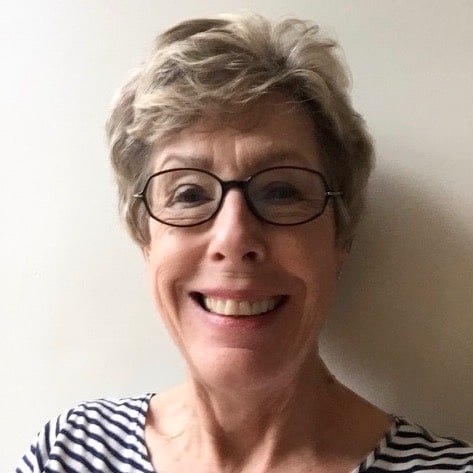 Dr. Catharine Napolitano
ADVISOR
Catharine Napolitano is an organization development consultant. As founder and president of Organizational Strategies L.L.C., she and her firm worked with organizations to address all aspects of change management, focusing on organization design, team development, group problem solving, strategic planning, business process redesign, and customized training.
Having a strong commitment to her community, she has served on the Board of West Bergen Mental Health and founded Friends of Hackensack UMC, an organization she volunteers for that is focused on building a bridge to the region it serves. Cathy is also a member of the committee forming the Center for Healthy Brain and Dementia at Hackensack University Medical Center to bring together researchers, clinical practitioners, neurological specialists and community members to address brain health across the lifespan.
Cathy has a Ph.D. in Social and Organizational Psychology from the Graduate School of Arts and Sciences, Columbia University, an M.A. in General-Theoretical Psychology from Fairleigh Dickinson University and a B.A. in Education from Newton College of the Sacred Heart. She has a long-time meditation practice and focuses much energy on making the world a kinder, better place.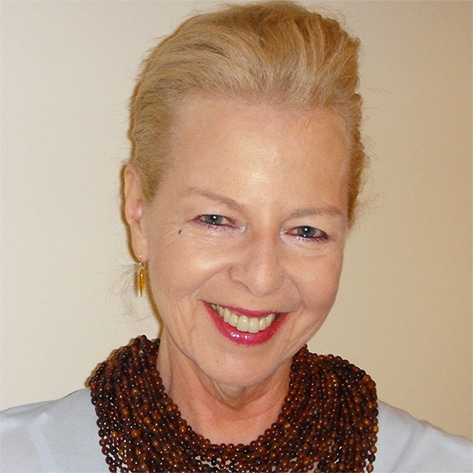 Judith Seinfeld is president of Heritage Management Company, LLC, a real estate investment, development and management company that has been in business for three generations since 1924 and is based in Ridgewood, New Jersey.
Judith received a bachelor's degree from Syracuse University and a master's degree from Columbia University, and attended the Wharton School at the University of Pennsylvania. Throughout her career, she has devoted her time to various organizations and has been honored for her work. At Syracuse, Judith serves on the Board of Trustees and has established several endowments and scholarships for students.
Judith is involved in the preservation of nature and of history, with a particular interest in the history of the American Indian. She is dedicated to economic sustainability, education for all, harmony and grace to reconnect people with kindness, an emphasis on compassion and community involvement while fostering global solidarity, and promoting social ethics with a reverence for the earth in which we live.
Judith is mother to two sons, Jeffrey who lives in New York, and Steven who lives in New Jersey with his wife, Sheila, and their daughter, Serena.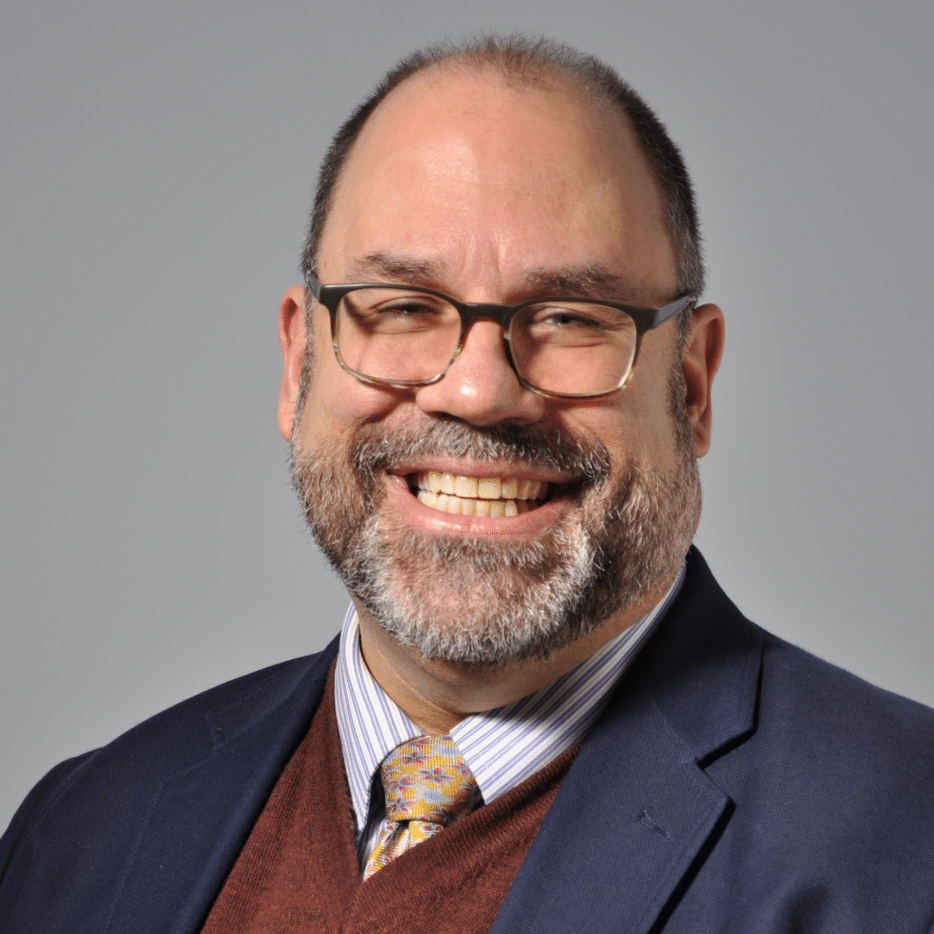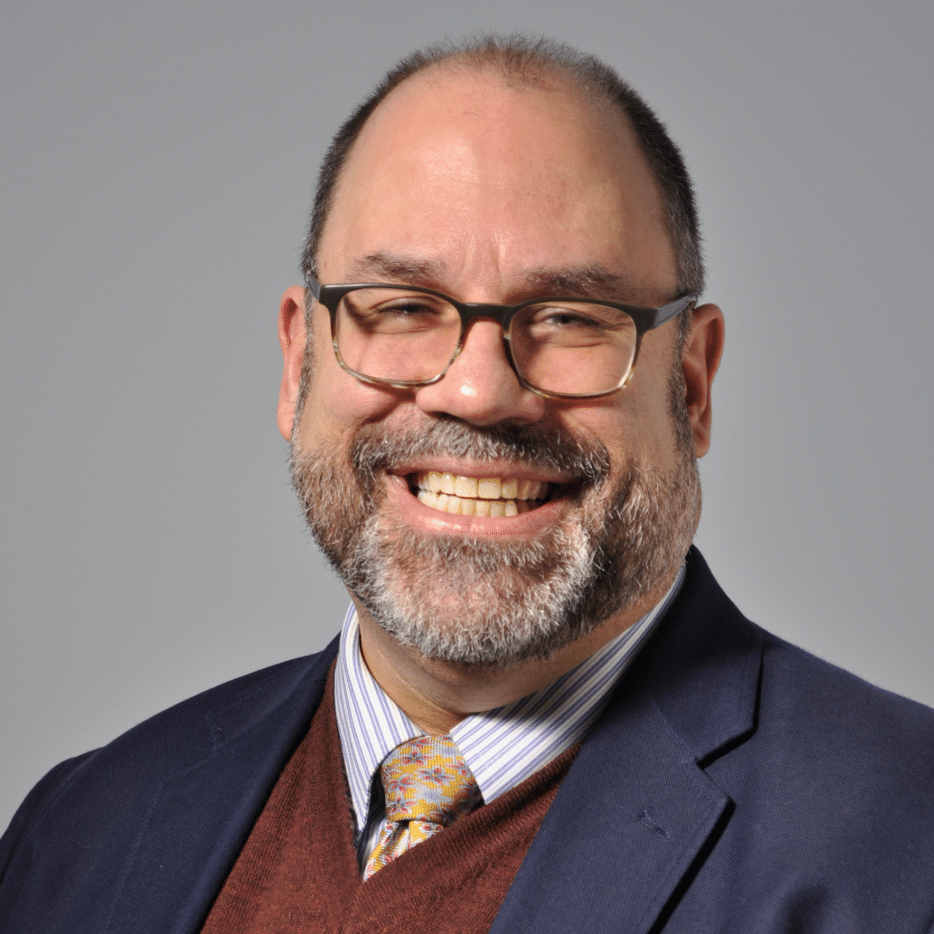 Michael Tozzoli (MSW, LCSW) is the Chief Executive Officer of
West Bergen Mental Healthcare
, a progressive community mental health center with a wide ranging portfolio of programs and services. With more than 250 staff across several locations in Bergen County, West Bergen has more than twenty programs with a particular emphasis on children and families.
Michael completed his undergraduate degree at Fordham University and went on to earn his graduate degree and training at Columbia University.
His professional focus has been a combination of clinical practice as well as leadership and management in the non-profit sector.
He currently sits on the Professional Advisory Council, the New Jersey Association of Mental Health Agencies Public Policy Committee, and is the Vice Chair of the Bergen County LGBTQ+ Advisory Board.
Michael believes strongly in the importance of Mindfulness, life balance and has a particular interest in the intersection of Mindfulness and clinical practice.